Our I AM ALGAE Spirulina cube is the perfect ingredient to add to your daily routine. Fresh, tasty, easy to use, and above all, very healthy.
Our Spirulina is fresh frozen food
Looking at all these benefits, you might think we are promoting a supplement. At I AM ALGAE, we believe in the opposite. Fresh Spirulina is food and deserves to be a valuable ingredient in any kitchen.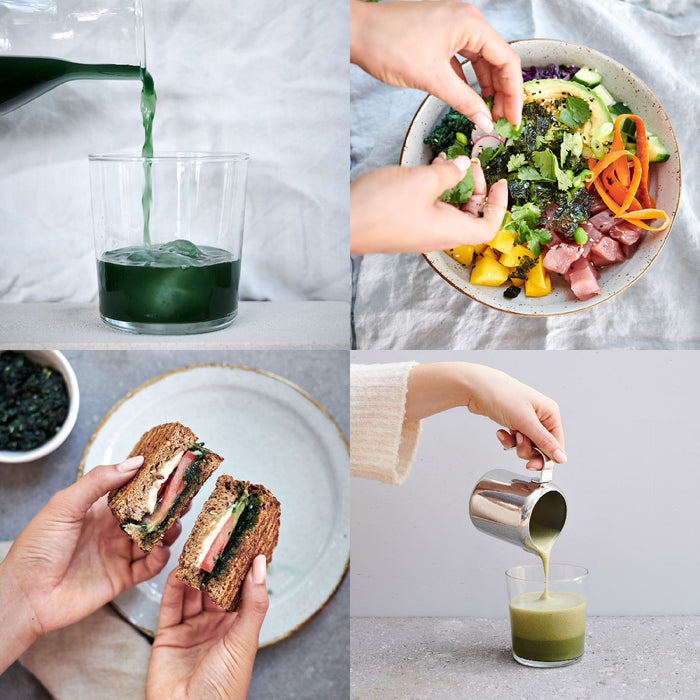 Boost your health
We cultivate high quality Spirulina and turn it into tasty fresh frozen cubes to boost your health.
60% Of Spirulina is pure proteine. This beats any other food in the world.
Richly filled with the following vitamins: A, C, E, K, B1, B2, and B6. Spirulina is 100% natural so your body will easily adopt all of these vitamins within no-time.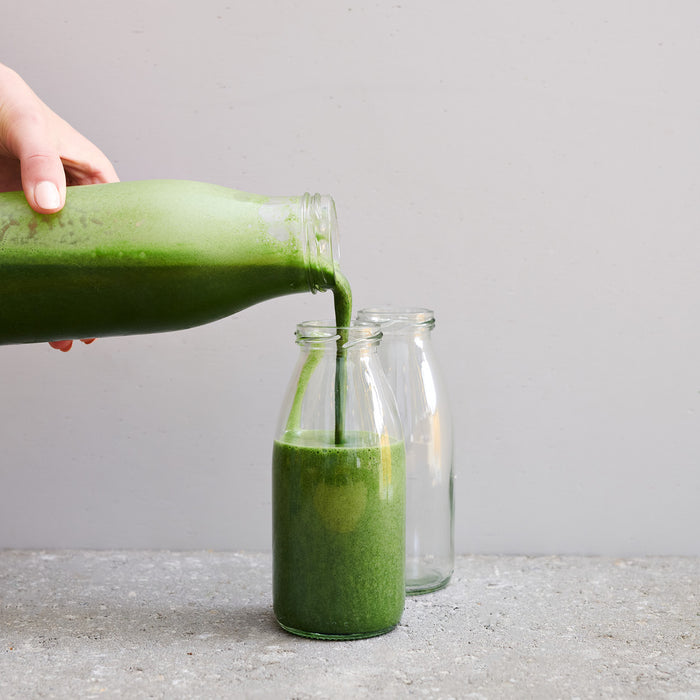 Find us at RECOVER
Want to taste and enjoy our Spirulina in real live before ordering? We're present in multiple locations around The Netherlands. We just partnered up with RECOVER FOOD.

RECOVER developed their own smoothie with our Fresh Frozen Spirulina: The Green Detox Smoothie. Try it at their great place in the heart of Amsterdam.

RECOVER FOOD
Rozengracht 231, Amsterdam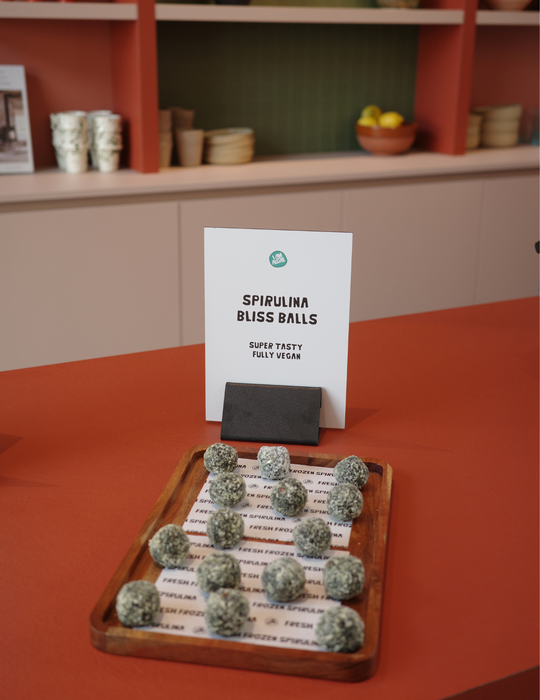 Fresh frozen Spirulina
We have worked hard to live up to expectations. We aim to create a unique and easy-to-use product and develop one-of-a-kind packaging, delivery, and customer service to ensure you will experience the full I AM ALGAE treatment.