The power of Spirulina is undeniable: this algae is full of important vitamins, minerals and essential amino acids that will boost your everyday life. How does I AM ALGAE do this? Just put our freshly frozen cube of Spirulina in your meal or drink and let the algae fuel your day.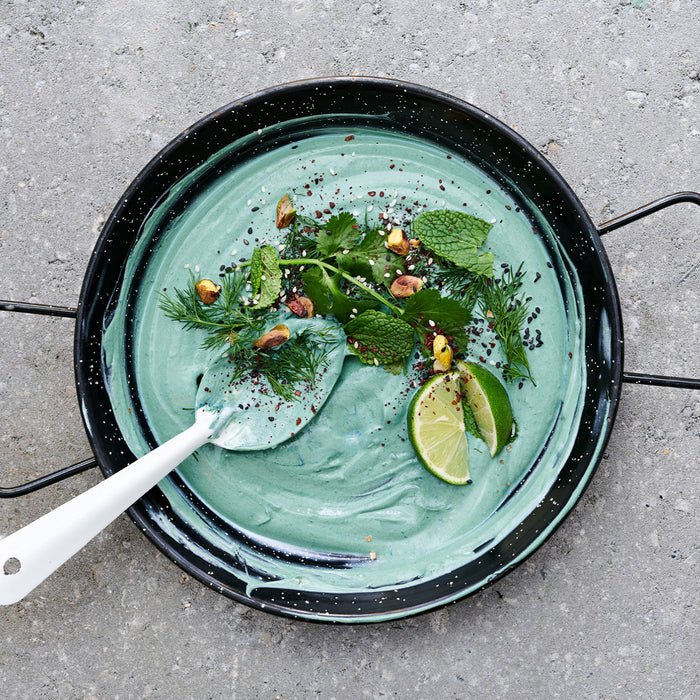 Our innovation makes the most out of artificial light, to be able to produce algae more efficiently and locally. Some say we hacked the sun, but we created this technology for a clear reason: sustainable cultivation.
Local production means lower food miles and artificial light means constant quality all year round. Fresh Spirulina just makes life better, so we believe that it should be available for everyone: it's as simple as that.