A bit more about Spirulina
Fresh Frozen Spirulina is NOT just your average plant protein replacement but the most nutritious food on the planet gram-for-gram. Besides being a complete protein with a balanced amino acid composition containing all nine of the essential amino acids it is a source of vitamin A, vitamin B1 (thiamine), vitamin B2 (riboflavin), vitamin B3 (niacin), vitamin B5 (pantothenic acid), vitamin B9 (folate) and vitamin E.
Spirulina contains minerals including iron (Fe), Phosphor (P), copper (Cu), magnesium (Mg), potassium (K), calcium (Ca) and manganese (Mn) and has an optimal fatty acid profile, with a 1.5:1 ratio of omega-6 to omega-3, including alpha-linolenic acid, linoleic acid and the essential fatty acid gamma linolenic acid (GLA), complemented with phyconutrients, beta-carotene and phycocyanine.
Because our Spirulina is frozen fresh all that comes with a superior taste (no oxidized fatty acids like in powder), a biological value (BV) of 68%, meaning the nutrient absorption results to a protein digestibility
(PD) over 85%.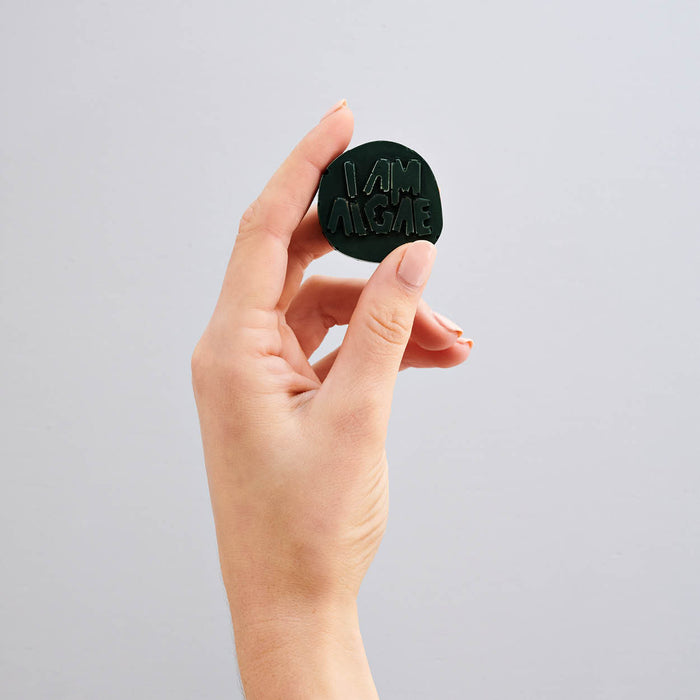 Protein: Spirulina is made up of more than 60% complete protein – about twice the density of beef or fish. It's full of antioxidants, omega 3 fatty acids, and more
Antioxidants: Spirulina is rich in nutrients that cannot be found in other foods, including the natural blue pigments and powerful
antioxidants: phycocyanin and allophycocyanin.
The Omegas: Spirulina delivers omega-3, omega-6 and Gamma Linolenic Acid (GLA), which support healthy cholesterol levels, skin and hair vibrancy, hormonal stability and general heart health.
This microalgae, unlike most plants, has a cellwall with no cellulose, which makes is very easily digestible. Spirulina gets absorbed completely, delivering the nutrients directly to your body.
Fresh Spirulina is a potent source of whole, fresh, plant-based nutrients and a delicious part of our everyday meals.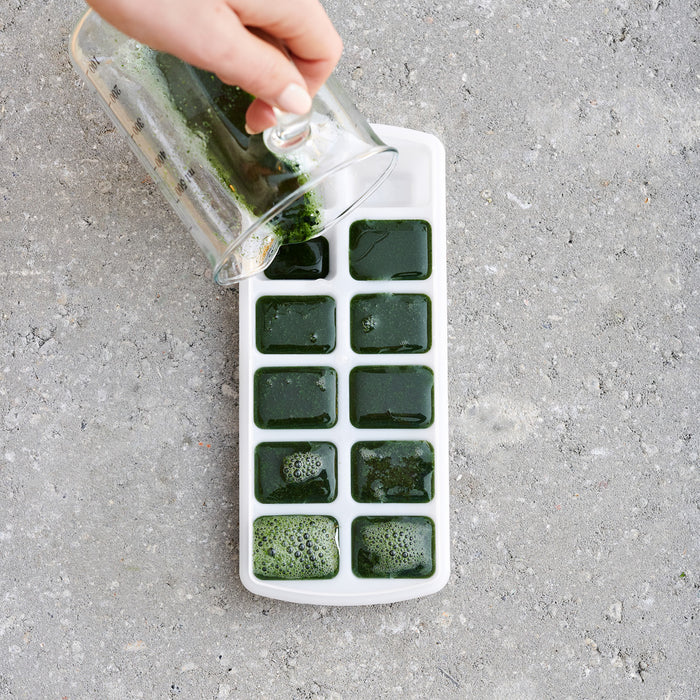 Our I AM ALGAE Spirulina cube is the perfect ingredient to add to your daily routine. Fresh, tasty, easy to use, and above all, very healthy.